The Ski Arena
Ski Arena is a versatile winter world and it is the largest of its kind in the world and it lies in the bedrock, 30 meters below the hotel Vesileppis reception.
The compound consists of the actual Arena main hall and a tunnel. The total length of the skiing trail is 1,1 km and the Arena's temperature is approx. -1 ° to -5 °C, depending on the season. Ski Arena is available for lease for sports clubs' regular practice shifts.
The Arena features ski trails for both classic and free-style. You can also kicksled and there's even room for biathlon training.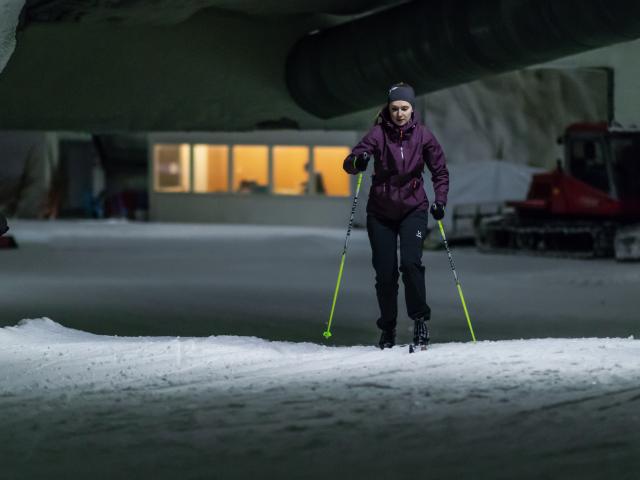 Yhteystiedot:
Sport & Spa Hotel Vesileppis
Sales service/Reception
Tel. +358 29 170 0170