The Church of Leppävirta
The beautiful granite church, designed by C.L. Engel and completed in 1846, is located in the middle of the parish village of Leppävirta. The light-filled church seats more than 2 000 people.
The two-part altarpiece depicts Crucifixion and the Last Supper.
Free entrance.
Guided tours available in Finnish, German, Swedish and English on request. Advance booking required.
Open: In summertime, 10 June – 10 August, the church is open to travellers as a 'roadside church' between 11.00–17.00. At other times by appointment.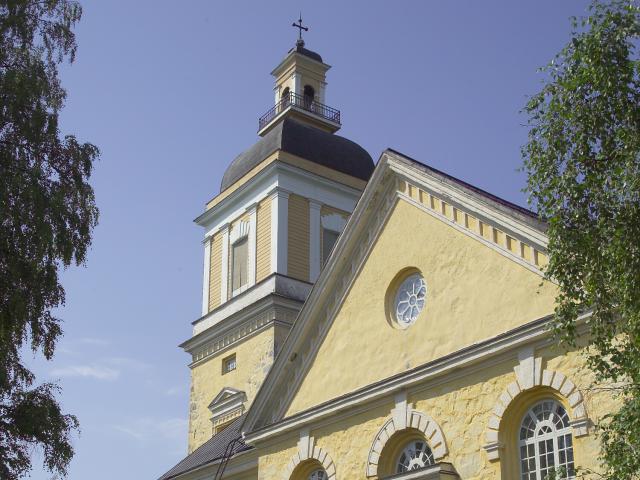 Yhteystiedot:
Inquiries and more information about the road church
Parish office, Tel: +358 20 144 1900, Mon–Fri 8.30–14.30
Vestry, Tel: +358 40 187 2226
Leppävirran Seurakunta >>