Seurakallio (in the center of Leppävirta)
Seurakallio is a traditional Youth Association House. A small backstage leads to the stage which provides tables and sturdy chairs.
The hall has wooden floors made of birch and its measurements are 8,5 m in width and 14 m in length. Even in the winter, the oil and electricity heating, and air-source heat pump provide a steady source of warmth for the house.
The house is suitable for up to 200 people. For dining purposes the hall fits 100-120 seats and also features a piano.
Available furniture:
- Tables, 18 pieces
Width 80cm, length 150-160cm
- Smaller tables, 5 pieces
Width 80cm, length 120cm
- Folding tables for serving 4
- Tables with wheels 2
- Chairs, about 150 
- Wooden benches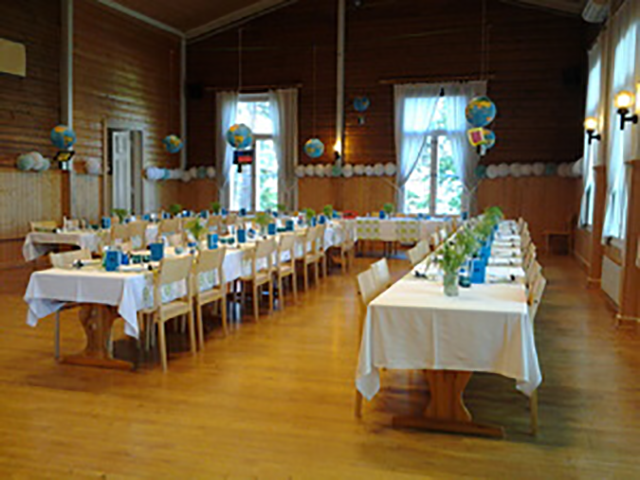 Yhteystiedot:
Information and booking: p. 040 745 1539.