Ilo-Olo yoga studio
Ilo-Olo yoga studio
Ilo-Olo is a yoga studio in Vesileppis, the centre for sports and health, where you can focus on the well-being of your body and mind.
Our studio serves yoga enthusiasts and beginners of all ages, of all sizes and genders. In addition to yoga we also offer other activities such as self-defense and fitness boxing.
Wellness services for the well-being of your body
The wellness center located in our facilities offers treatments that nourish both the body and mind. And while visiting, you can also purchase all natural wellness products.
Courses, retreats and events
We organize all-day or all-weekend yoga events and camps and yoga retreats both in Finland and abroad.
Our trained and professional instructors will help you and guide you in any questions related to sports, treatments or the products.
You are warmly welcome to visit us!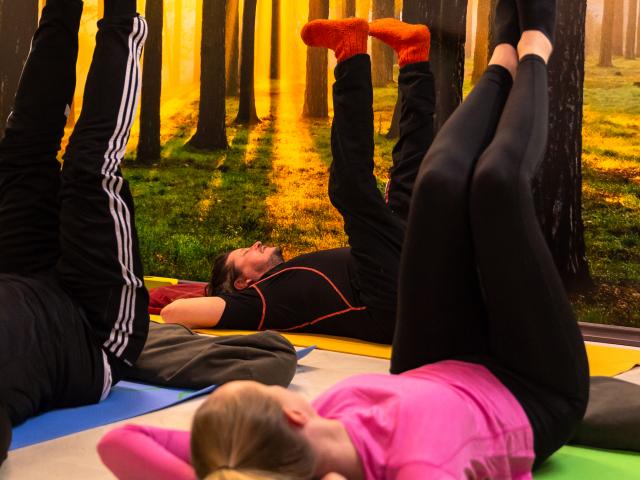 Yhteystiedot:
Vokkolantie 1
FI-79100 Leppävirta
Tel. +358 40 582 0155 or +358 (0)40 518 6111
Email: info@ilo-olo.fi