See & Experience
Below you will find a listing of Leppävirta services. You can narrow your search by selecting the category you want.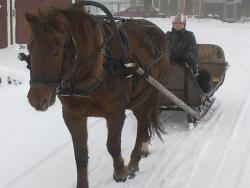 Leppähepo Partnership offers horse rides for any occasion. Leppähepo in Facebook >...
Our company provides full upkeep of horses and one of our main focuses is on guided riding lessons...